Innovation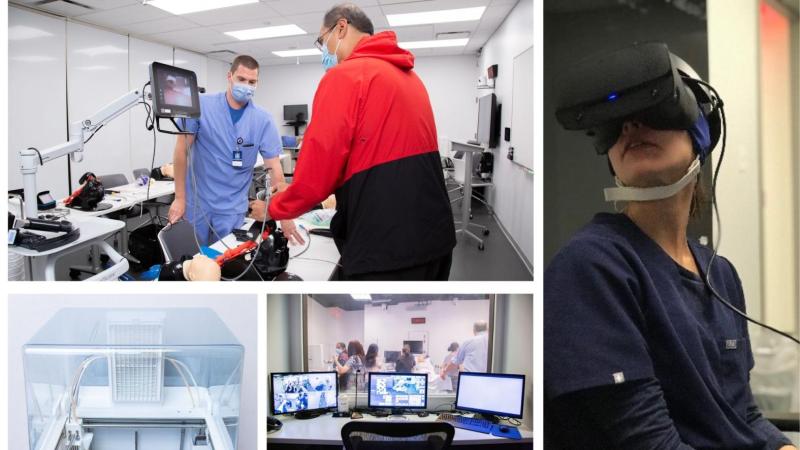 Message from the Vice Chair of Innovation
Innovation is core to our practice of Emergency Medicine, a specialty that excels at resiliency and finding creative solutions to complex problems. The goal of the office of innovation is to help foster collaboration among departments, disciplines, academia, and industry in order to design, optimize, and implement programs that improve care delivery and quality.
The Department of Emergency Medicine at Columbia University Vagelos College of Physicians and Surgeons is committed to cultivating an atmosphere that promotes rapid innovation to support our mission to lead and advance the field of emergency medicine.
We support human-centered product design testing, novel educational initiatives, artificial intelligence/machine learning endeavors, digital/virtual health innovations, and simulation-based process improvement. Our state-of-the-art MakerSpace provides faculty with access to 3D printing, laser cutting, virtual reality headsets, and educational design software.
Please reach out to learn more about how to join Emergency Medicine Innovation!
David Kessler, MD, MSc
Columbia University Vagelos College of Physicians & Surgeons
622 W.168th, PB-2-135D, NYC 10032
Email: dk2592@cumc.columbia.edu
Phone: 212-305-9825