Clinical Overview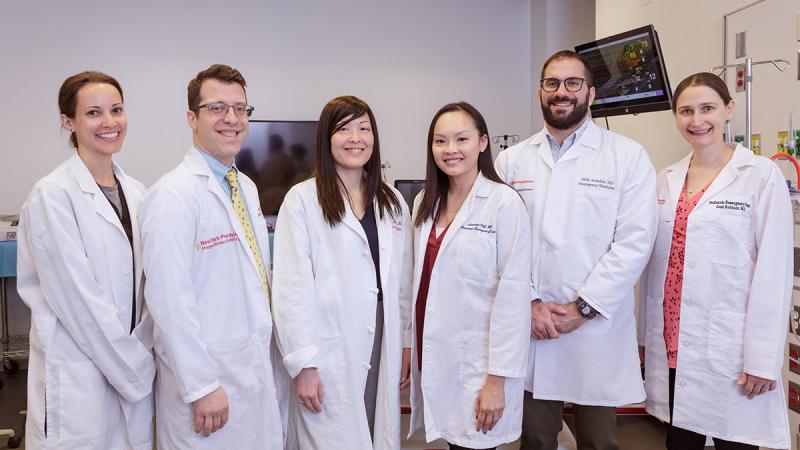 The Department of Emergency Medicine at Columbia University Vagelos College of Physicians and Surgeons provides for the acute health care needs of New Yorkers and surrounding areas. We strive to continuously improve the quality of our clinical care by incorporating evidence-based practices and innovating our care models.
Clinical Initiatives
Emergency Preparedness
Columbia Emergency Medicine, with four emergency departments in the New York metropolitan area, contributes to readiness in the event of natural or man-made disasters. The Department aims to contribute to institutional readiness, as well as regional, national and international preparedness.
Social Emergency Medicine and Population Health
Social determinants of health are important drivers of emergency department utilization across the United States. Columbia Emergency Medicine is a leader in care coordination for those who are the most vulnerable. Current initiatives include targeted efforts for the opioid epidemic (including naloxone distribution, buprenorphine induction and a peer counselor program in coordination with New York City's Department of Health and Mental Hygiene), and community health navigators embedded in our EDs to ensure timely follow-up.
Clinical Informatics
The transition to nearly ubiquitous EHRs has enabled communication between and within care teams. The challenges and opportunities of EHRs deserve focused study, and the Department of Emergency Medicine aims to innovate at the interface of clinical informatics and emergency medicine, as well as to research potentially practice-changing initiatives.