Physician Assistants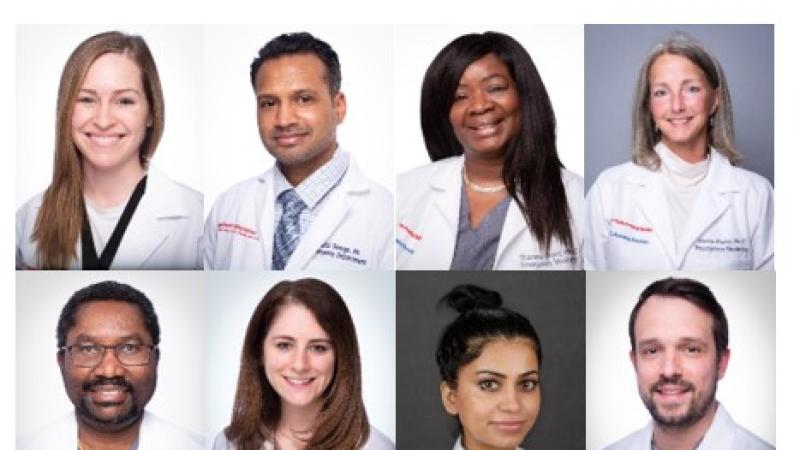 Columbia University Emergency Medicine Physician Assistants provide care for patients of all levels of acuity at three hospital campuses in New York City and Westchester.  Our physician assistants partner with emergency medicine physicians to deliver exceptional, compassionate and quality patient care.
Physician assistants are provided opportunities for professional development and advancement of their clinical practice in Emergency Medicine.  Our dedicated PA educators deliver didactics, skills training, and ultrasound and high-fidelity simulation sessions for all our PAs and PA learners to expand their medical knowledge and skillsets.
Apply to Full-Time Employment Opportunities
For more information, please email Matthew Wieland, PA at mw3017@cumc.columbia.edu with the subject line: PA Opportunities.
Physician Assistant Team
Matthew Wieland, PA: Chief PA
Gibbi George, PA: Associate PA of Operations
Andria Coopersmith, PA: Director of PA Emergency Medicine Fellowship
Nathan Todd, PA: Associate PA of Education
Alexandra Altchek, PA
Eduardo Antonio, PA
Kendall Barnes, PA
Amayaa Bhatti, PA
Simone Courtines, PA
Nicholas Crisci, PA
Dawn Starr Haley, PA
Anthony Hartzog, PA
Rebecca Hascall, PA
Vienna Histon-Figlioni, PA
Jillian Housman, PA
Lorena Jimenez, PA
Adam Karen, PA
Melissa Liebman, PA
Lucien Monteau, PA
Annemarie Murnane, PA
Nathaniel Mwangi, PA
Sharif Omar, PA
Nicholas Pelliciari, PA
Andrew Raniolo, PA
Stephanie Rosa, PA
Mario Santiago, PA
Victoria Veres, PA
Theresa Ward, PA