In Memory of Dr. Breen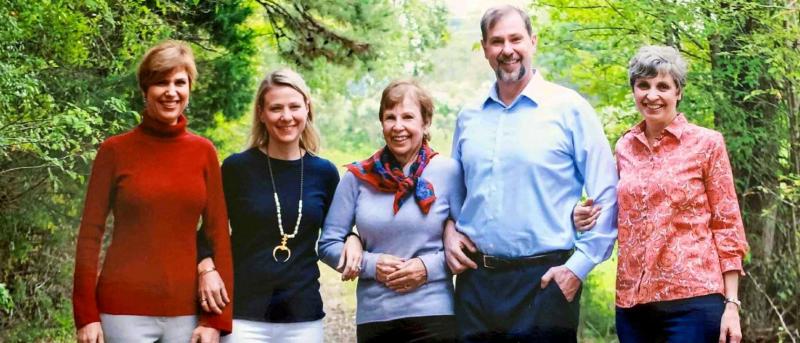 Lorna Breen, MD
Assistant Professor of Emergency Medicine at the Columbia University Irving Medical Center
Lorna M. Breen, MD, was a distinguished faculty member and Assistant Professor of Emergency Medicine at Columbia University Irving Medical Center. She graduated from Cornell University with a Bachelor of Arts in Microbiology and received a Master of Science in Anatomy and a Doctor of Medicine from the Medical College of Virginia.  Dr. Breen completed a combined residency in emergency medicine and internal medicine at Long Island Jewish Medical Center in Queens, NY. She was enrolled in the Executive MBA/MS in Healthcare Leadership program at Cornell's SC Johnson College of Business. Following her residency in 2004, Dr. Breen joined the Division of Emergency Medicine at NewYork-Presbyterian Hospital, Columbia University Medical Center.  In 2006, she became the Assistant Site Director at the Allen Hospital Emergency Department and served as Site Director since 2011. Dr. Breen epitomized the role of physician-educator. She made enduring contributions to the operations and teaching programs of the Department of Emergency Medicine. Dr. Breen served as an educator to residents, medical students, advanced practice practitioners, nurses, and staff and was beloved by her patients.
---
Donate in Memory of Lorna
Lorna possessed a love of learning, a passion for professional development and an understanding that continued growth is paramount to the success of committed leaders. To honor her memory, the Department of Emergency Medicine will establish The Lorna M. Breen, MD Annual Memorial Lecture.
---
Messages From Loved Ones
---
Lorna was my attending when I was a resident in emergency medicine at Columbia from 2006-2010. I looked up to Lorna as a role model, and someone who so gracefully combined leadership ability, intelligence, poise and confidence. The most memorable thing about Lorna was her cool and calm demeanor and her beautifully bright smile. Lorna was the only emergency physician I have ever met who could run an ED so skillfully while wearing a long skirt!! I miss you Lorna.
Hina G., Princeton Junction, NJ
---
Dr. Lorna Breen!! - What a source of inspiration! You taught me how to care, how to be more than just a diagnostician, but rather a real physician. You always followed up on patients and always challenged me to think through how I could have done better in the ED. You were so perceptive and when unsure, you dug deeper: whether with your patients or with your colleagues/residents. You were the one who first called me out when I was pregnant with my first little girl handing me a pregnancy test when we were on shift. I smiled and opted to save it to use when I was home with my husband. Thanks for helping make me the clinician I am. You will be missed. With love, until we meet again.
Raquel H., New Canaan, CT
---
I worked a shift with Dr. Breen at Columbia in March just as the pandemic was ramping up. It was just me and her in our area and one thing she said really stuck with me. She told me that it doesn't matter if I only see 1 patient all night, as long as I take my time with properly protecting myself with PPE. She truly cared for the well-being of her residents and did everything she could to make sure we were safe. I will never forget those words.
David C., New York, NY
---
I first met Lorna In 2003 when she was Chief resident in our combined EM/IM residency at LIJ and I had just started there as an intern. She was one of the first people to welcome me into the fold. As a fifth year, she was referred to as the super chief. Everyone loved Lorna. People were naturally drawn in by her amazing smile. She was fabulous and confident, friendly and always there for me. Lorna was an excellent doctor and took care of each patient with great respect. I will never forget all that I learned from her all those years ago! Even after residency ended, I had often reached out to her for advice and direction. She was a constant at all of our combined EM/IM events even as an alumnus. She is such a special person! We will miss you always Lorna. You always were a shero, the best chief anyone could ask for! Thank you for everything you did for us. Prayers and comfort to your family in this time.
Listy T., Trumbull, CT
---
I met Lorna when we were both residents. She was doing an ortho rotation and asked insightful questions that were mindful and to the point. She never changed even after all these years. She was still the same dynamo as we worked together at Columbia as colleagues, even after first meeting 17 years ago. It was nice to have real chats with her, including the mutual church we were both attending! Her thirst for equity, knowledge, leadership and great fashion never changed. We will miss you walking in fierce with your amazing red workbag. We will miss you.
Penny L., Bronx, NY
---
Dear Department of Emergency Medicine, From your Allen Hospitalist Team colleagues, we extend our deepest condolences with the passing of Dr. Lorna Breen - a tragic loss for the Allen Hospital, NewYork-Presbyterian, and the medical community. Over the years, many of us have closely worked with Lorna side-by-side in the Emergency Department as we take care of our Allen community. Her spirit, dedication, and passion for her work was contagious, and she made others strive to be better regardless of the role or discipline. What resonates the most among members of our group is the length that Lorna would go to advocate for her team and her patients. Lorna was always highly regarded by all members of the Hospitalist Group, and she was a pillar of the Allen Hospital leadership over the years. She was critical in aligning inpatient and Emergency Department teams, much to the benefit of all of our patients and all of us. Ultimately, that alliance will persist throughout all of the members of the Hospitalist team. Our team will miss Lorna beyond measure. We are thinking of the entire Emergency Medicine team, and offer our support during this difficult time. With Sympathy, The Allen Hospitalist Team
Allison N., New York, NY
---
During my interview process, I had the pleasure of being interviewed by Lorna and let me just say…it was intimidating at first. Lorna came in looking impossibly beautiful, statuesque. So poised and elegant. She sat down and gave me a firm handshake, the kind that only someone with true confidence in themselves gives. She didn't even look at my resume at first, all she said was "I'm Dr. Breen, nice to meet you. How about we begin by you taking me through your history?". She listened so intently, absorbing absolutely every word I said. But what really intimidated me, was that she didn't take her eyes off of mine the entire time I spoke. I stumbled a few times needless to say….but she was unfazed. She'd collected the information she needed from me. After I was done speaking, she asked me if I had any questions and as I pulled out my notebook, that beautiful broad smile spread across her immaculate face and it was that ease that finally allowed me to relax a bit. We ended the interview laughing because she had to run and was starving but didn't think she'd have enough time to eat because our session had exceeded the time allotted to each person I was meeting. In fact, Zysa had to give us a kind reminder that others were waiting. As we both stood up to say our final farewells, she shook my hand again firmly and told me it was a true pleasure speaking to me and flashed me another smile before grabbing what I thought was the most beautifully crafted briefcase I'd ever seen a woman carry. After my interview I sat in the conference room alone and literally told myself out loud "I want to be like this woman someday; she is a BOSS if I've ever seen one". Lorna was incredible and I didn't have to know her personally to see all of her talent, intelligence, and grace. Thank you Lorna for giving me the opportunity to join the Columbia family. Your smile as you walk across my desk and say good morning/afternoon will be greatly missed, but always remembered.
Chloe V., West New York, NJ
---
Frank did his residency with Lorna, and so we've both known her for about 20 years. Most people have a circle of friends. Lorna had circles upon circles of friends. We remember going to her rooftop parties, and there were always various groups present--the orchestra people, her friends from church, her friends from Toastmasters, her Emergency Medicine crew (always a tight knit bunch). Laura generally saw her with the "Read and Drink" book club group. She was there from the very beginning, and we've been meeting for at least 15 years, maybe longer. We don't all read the book, and we don't all show up on time, or every time, but we eat and drink wine and laugh and catch up, and everyone loved Lorna when she came. She was a ray of sunshine...she would usually show up late (since she'd been out dancing, or playing cello, or whatever else she had been up to), and would have crazy and funny stories, and would make us all laugh. She would be planning trips for herself (and/or her nieces and nephews), talking about buying a vacation home and a sports car (and being a good sport when we called her out about her midlife crisis), was trying to figure out the next career move, was unfailingly kind and sympathetic to everyone, and was always positive. We will all miss her so much.
Laura L. & Frank I., Fairfield, CT
---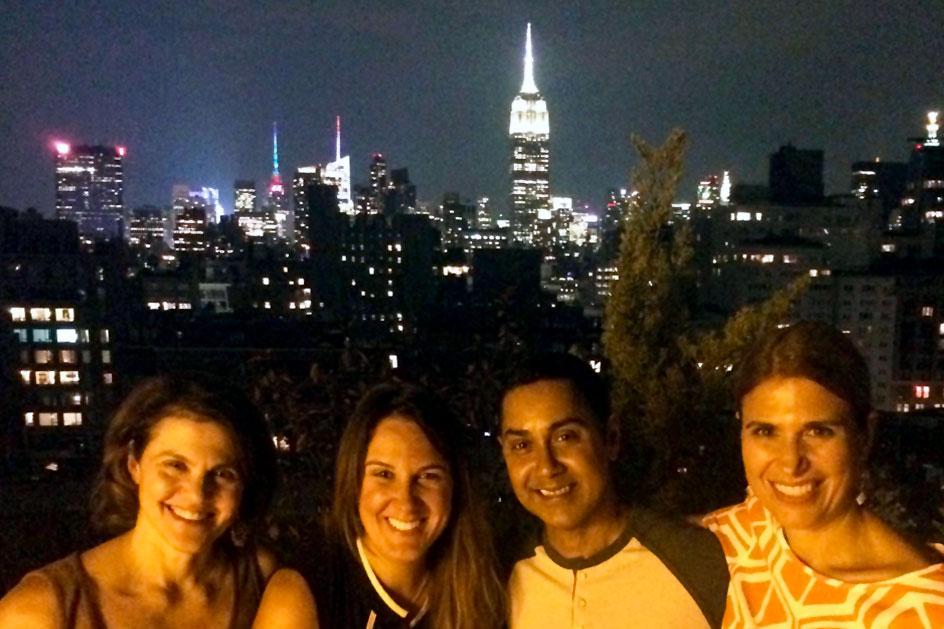 April 30, 2020 This week has been particularly hard. Today is Thursday and this Monday morning I woke up to a text from one of my co-residents from NYP informing me that Dr. Lorna Breen died. Lorna was one of the attending that trained us from 2010 to 2014. She was young, vivacious, always with a contagious smile, this spark in her eyes, and a certain unpretentious sass (an edge if you will, pixie haircut and all). She wore scrubs, converse sneakers and her white coat during shifts, a mix of professionalism and grit needed to thrive in any NY ED. She taught me many valuable EM pearls some of which I carry to this day: Check the thyroid function in patients with persistent, unexplained tachycardia. Make sure your patients are in a gown so that you can fully and properly evaluate them. Look for that often elusive but vitally important ambulance call report. These are just a few invaluable lessons that come to mind, but something she taught not with words but through her actions was how an ED doctor maintains their humanity during a busy, chaotic, and stressful shift. Lorna was ray of sunshine during my residency training. We didn't always agree, but I respected her and enjoyed working shifts as her supervisee. She was a beautiful person in and out, full of life (only 49 years old). She was hip and caring. I remember her being her joyous self at one of our Columbia holiday parties. She bought a round of drinks for all the resident there. She would check in to make sure we were okay. And, she danced Salsa! She was an avid snowboarder and played the cello. Maybe it was the fact that she had so many interests that made her such a thoughtful and compassionate doctor. I am sorry that I did get to work with her again after residency. Her loss is devastating and tragic—it seems senseless and agonizing to imagine her pain. The impotence caused by COVID19 weighs heavily on many of us healthcare workers. The anxiety is palpable and sometimes feels crippling. But we have to push through, we have to maintain hope. Her story cannot be forgotten; her legacy will live on. This terrible tragedy cannot be in vain. There has to be light at the end of this very long tunnel. Lorna, may you have found eternal peace. Your light on this earth is already missed, but your spirit will dance forever. Thank you for bringing me back to Salsa, a long lost early love in my life that comforts me during hard times. I am forever grateful.
Denise F.
---
I met Lorna in 2002 when I started my Residency at LIJ. At the time our program had 2 people/year. The group was further subdivided into sides (since half the people were doing EM while the other half were doing IM). I was fortunate enough to train under Lorna. 5 of us were together in the ED. 5 of us were together on the Medical Wards. 5 of us were together in the Medical Clinic. 5 of us ran codes. 5 of us saved lives. 5 of us saw people die. 5 of us went out together. 5 of us partied together. 5 of us were a family inside a family. This lent itself, not only to a professional intimacy, but also to a personal support structure. Education, guidance, advice, stress relief, coping mechanisms, emotional support, friendship. I hope I was a fraction of the Mentor, Teacher, Friend, Colleague that Lorna was to me. I had not been in touch with Lorna over the last few years. I deeply regret letting life get in the way of our relationship. Lorna made me a stronger person. Lorna made me a strong doctor. I don't look at Lorna as a hero. I look at Lorna as a WARRIOR. Lorna is an EM Doc, born and bred at a different level. She signed up for this career and excelled on so many levels. I will always remember her as tough, intelligent, passionate and fun-loving. I will always miss her.
Michael B., Pennington, NJ
---
I've known Lorna for 13 years and met her at several Allen meetings. She was a very caring, dedicated and meticulous physician who was not only a patient advocate but an advocate for her ED staff as well. She exuded confidence in her knowledge as a physician and was a stickler for accurate information. She always had her laptop on hand to research or fact check any information disseminated. One of her endearing qualities I so remember was her uncanny ability to politely call you out for any erroneous information presented at meetings. Always brought a smile to my face. You had to be prepared with Lorna. She will be missed!!!
Patrice R., New York, NY
---
I first met Lorna @ NYP about 14 years ago as I was starting my healthcare (second or third) career. Lorna & I, along with Dr. Leslie Miller (AH ED Medical Director at the time), met frequently and furiously to improve the patient experience in the AH ED. Of course there was that beaming infectious smile, and drive to do the best she could for her patients. Lorna had a palpable compassionate commitment to delivering the best emergency clinical and experiential care for everyone (and I do mean everyone)! We introduced many new initiatives and Lorna was always willing to try trial every innovative approach we could come up with (which she always carried out). Although my scope was to cover all NYP EDs in the system, it was the AH ED, and the environment Doc Breen created, that was most welcoming. Being an administrator at that time, Lorna pushed for me to "come to the clinical side," "you'd be a great clinician!" Voila! off to nursing school I went. From there a everlasting bond was formed. I ended up as an ED RN in the nurse residency program at Weill Cornell. Lorna was so psyched about this and always wanted me to come back to the north campus. Instead I ended up in psychiatry - yet Lorna and I continued to touch base both professionally and socially. Facebook was very popular back then. I remember looking at all her smiling FB photos (after hearing about many domestic and international trips). Lorna was, without question, as her father described, in one word..."neat." Yes what a neat and wonderful warrior this woman was. She deeply LOVED her job, her NYP hospital, patients, and staff. When I first saw LB driving around in her sleek new sports car which SO suited her, I remember thinking that this is definitely who I want to be when I grow up (although we were about the same age LOL). Oh inspirational Lorna, so sorry I didn't call when the urge came over me to see how you were dealing with Covid. Moving forward, I will never not act on that instinct again! May this seemingly senseless occurrence be the inspiration for others to reach out. It pains me deeply to think of our Lorna suffering so! May her light, love, and energy remain ever-present. As Ram Das always said "we are all just walking each other home." Lorna, my friend, time to say farewell (for now). I will see you on the other side....we got this. I know you would want each and everyone of us to march, on and above all, thank you for being in my life. Gone but not forgotten, ever!
Dr. Rebecca O., New York, NY
---
My name is Meredith Pahoulis and Lorna was my friend. I play the cello in the orchestra that Lorna also played cello in. She sat next to me and we became friends over the years. She was the kindest, smartest, by far the most generous, most accomplished and funniest souls I have met. She had the best sense of humor and loved to laugh. She always had the best stories. We'd look forward to catching up over a glass of wine and shared many laughs. I always knew how fortunate I was to have her as my friend. I will miss her very much.
Meredith P., New York, NY
---
I've been blessed to have known Lorna for approximately 20 years. I remember our first meeting was when Lorna was interviewing for the Combined program. I was immediately impressed by her confidence and style. She was the type of person people are quickly drawn to. I'll fast forward to her Chief year. She was incredibly organized, dedicated and perfect role models for others. I just sat back and let her do what she did best. Inspire others to give 100%. Recently I tried to recruit Lorna for a Chair position. For those of you who know Lorna - she does her research. She had pages of questions. We spent hours discussing. But after weeks of deliberation we knew her heart was at Cornell and that she could never leave her "Allen Hospital family". Lorna was a beautiful person and led an incredible life. One that I was secretly envious of. Whether it was on the slopes or traveling somewhere exotic. Lorna was a beautiful person. Inside and Out. I loved her like a daughter and she will be missed terribly. The world lost an Angel.
Barbara B., Pelham, NY
---
I was Dr.Breen's administrative assistant for eight years, 2008-2016. The last time we spoke in-person was in January 2020 and we hugged after giving her the good news I had beaten breast cancer. She would email me during treatment to check-in. She reassured me at the start that I would beat it and we did!!
Roxy M., Bronx, NY
---
My name is Gino Farina and I was the program director for the Emergency Medicine Residency Program at LIJ while Lorna was a resident. I thank God for bringing Lorna into our LIJ family and making us all better. I also want to thank her family for raising such a special person who made great differences in all of our lives and in the lives of the countless patients she cared for. She will forever live on in my heart and her beautiful warm smile will forever live in my mind.
Gino F., Baiting Hollow, NY
---
Death is like a shadow. Large, looming. Sometimes dark enough to block even a single spot of sun on your cheek. Cold. But there is no shadow without the sun. it is still there. It is always there. Waiting for the wind to push aside the clouds. Or for you to take just one more step to the side. And it will warm and dry your cheeks once more.
David K., Leonia, NJ
---
The last time I remember spending time with Lorna was at my 50th birthday celebration exactly 5 years ago. I became friends with Lorna through Elizabeth Paras and we quickly bonded because we had both decided to learn how to play the cello late in life – not a common or easy endeavor – and because we were both passionate about learning to play, we were each happy to discover a fellow in arms. And similar to being an adult learning to ski, it is one of those skills where adult learners are a little perturbed about watching 7 year old students take off effortlessly like jet engines, whereas our older neuromotor systems required more creative compensations. As usual, Lorna wasn't the least bit daunted, and she devoted herself to her weekly cello lessons and managed to fit her practice time into her always impressively complex work and social schedule that I could but dream of emulating, even though I had so much more free time than she did. As a result, she progressed rapidly and I have fond memories of sharing musical scores with her, comparing ways we each found for circumventing the challenges of being an "adult learner" and we eventually came to share a passion for the Bach Cello Concertos. On the evening of my 50th birthday party, Lorna joined with me in celebrating the life of Elizabeth Paras, recently passed from our midst, and in a very spiritual and candle lit way, she helped me share with my many friends who never knew Ellie, the ray of sunshine that Ellie was and the unadulterated joy it was to be her friend. It was a difficult time in my life, and Lorna took the time out of her Olympian schedule to mourn with me and hold my hand until such time that I was ready to move on. There is no doubt that Lorna's CV is incredibly impressive, and she that she was a model emergency medicine physician by anyone's standard. But what made her an amazing human being was her complex and inspiring joie de vivre, combined with a passion to always give the most of herself to everything she did. And thus she inevitably excelled in and inspired others in an impressive variety of domains that kept her busy and always on an uphill climb that only someone with her passion and boundless energy could have sustained. At the same time she was humble and made everyone feel as though she was a comrade in arms marching to the same tune. She took her precious time to find a common bond with the many people whom she cared about and who were privileged to be able to call her "my friend." Indeed, I think her single greatest attribute was the sheer number of friends that she had who collectively have little in common with each other by the very fact that her interests and talents were so diverse. There are probably very few people who knew just how very multi-faceted her many activities were, and just how dedicated she was to every one of them and to the wide variety of communities she was passionately involved in. Lorna was a real hero in the most profound sense of the world. She gave the best of herself to everything she did, was a humble model for countless numbers of people from many walks of life – whether it be dancing, or snowboarding, or playing the cello, or as a dedicated member of the spiritual community to which she was so dedicated. And I am sure I am but one of many people in this world privileged to be her friend whose hand she held with a comforting spiritual assurance while walking us through a difficult moment in our lives to place of safety and healing. In our deep need to come together and find meaning in this surreal world we find ourselves in and to bond together in our common admiration of Lorna, and the shock of losing her, the greatest tribute we can offer her is for each of us to admire the selfless abundance with which she gave of herself, and for each of us find a way to pay it forward. Requiescat in Pace Lorna Breen. May you rest in everlasting comfort on your many laurels.
Kim H., Oakland, MD
---
Lorna was a beautiful person inside and out. I have known Lorna now for the last 6 years when she first joined The Ensemble back in 2014, which is the beginner's orchestra for the New York Late Starters String Orchestra. A year later we both joined the Late Starters Orchestra, we were now playing with the advanced players. A challenge for both of us, we played whatever notes we could play at first until we eventually found our fit in the orchestra. I played the violin, she played the cello, encouraging each other we both never gave up and eventually got better now 6 years later. Lorna was a funny, smart, down to earth person. She lived life to the fullest. She was a true friend and will be missed.
Allan M., New York, NY
---
Dont trust anyone. Always read the Ambulance Call Report yourself." I've been thinking about these words a lot over the past couple of days as I learned of the tragic death of Dr. Lorna Breen. She was my Attending and teacher during residency, and she drilled that lesson into my head. I'm sure my friends from residency are laughing as they remember digging through the piles of paper in the hectic Columbia ER to find these ACRs. She was making the point that so much gets lost in translation as the patient goes from home, to ambulance, to ER triage, and then physician, and it is important to get the initial reason why the ambulance was called, to see if something was missed. Her words helped save my patient's life today. This morning I had a patient triaged to me as a scalp laceration. If I hadn't been thinking so much about Dr. Breen, I really don't know if I would have bothered to dig around for the ACR. I'm glad I did, because it revealed that FDNY was called because the patient in fact had 2 witnessed seizures and collapsed on a city bus. I rushed him to CT and found that he had a subdural and subarachnoid intracranial hemorrhage, and I intubated and transferred him for emergent neurosurgery. People have been rightfully talking about all the good that she did, and all the contributions that she made. Today, I can truly say that she is still making them. Thank you Dr. Breen. My patient and his family thanks you. May you rest in peace.
Jason Y., New York, NY
---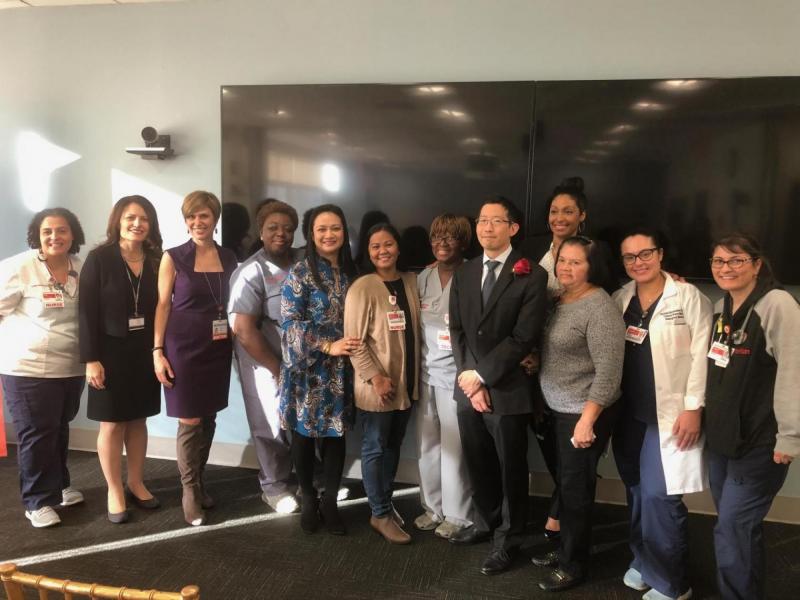 I known Lorna for more than six years, as a clinicians as well as administrators. She is most caring and compassionate person who truly went above and beyond for her team. She would provide me with great subtle advise when I started my new role. She would encourage me and when I was sick with coronavirus she called me several times to check on me. She kept inquiring about nursing staff and we shared symptoms. On of the conversation she told me: "Syzana, I have a car and although you live far, I will bring you food or whatever you need. Just let me know, I am here for you" I will always remember her beautiful wardrobe, her advises and mostly her love for the patients.
Syzana G., Yorktown heights, NY
---
I met Lorna in 2004 at a Columbia Emergency Department faculty meeting. I had been hired by Jim Giglio who was the Chair at that time, as the Associate Medical Director at The Allen Pavilion and quickly came to know Lorna as a bright, quick witted, and no nonsense colleague, who worked hard and cared for her patients. When I was promoted to the Medical Director position at The Allen, I knew who in our group would make an excellent co-administrator—I recommended Lorna to Jim Giglio, who wholeheartedly supported that decision. I worked closely with Lorna for 5 years at Columbia/Allen until I left the University in 2011, and we grew to know and depend upon each other. We became collaborators, co-workers, confidents, co-conspirators and friends. As women working in medicine and hospital administration and emergency medicine specifically, we supported each other and became extremely close. We had a great deal in common; we even lived in the same West Village neighborhood. More importantly, she was the instigator for me (and many others) to be more "social and fun", getting me to join her evenings at parties or for a glass of wine, to debrief from work or share our lives outside of work. She helped to organize a baby shower for my second child before I went out on maternity leave while working at Columbia, which meant the world to me. She was brilliant, thoughtful, kind, caring and always came through. What I remember and loved Lorna most for was her ability to decide on something and just go for it. "C'mon", she'd say, prompting me to join her, "I know you can rally!" I'm sure we all remember hearing that "C'mon, let's rally" cheer from Lorna, punctuated with that infectious smile. Lorna always rallied, whether becoming a marathon runner, snow boarder, partying until the wee hours of the morning or whatever she decided to do. She a can do person, with a love of life and directness to the task at hand. She was a model of discipline for work and leisure, which I admired. I always learned something from Lorna and her determination to live life to its fullest. I am grateful for the time we spent together, the work we shared and the friendship that was forged at CUMC/Allen Hospital. I will forever be thankful for that friendship.
Leslie M., New York, NY
---
Lorna Breen was my mentor throughout my 5 years of residency and taught me the meaning of having "a calling". She had been called to medicine - it was her true vocation - and it showed. She was hard-working, meticulous, diligent - but most of all, she felt genuine warmth and compassion for her patients and for all her mentees and students. She was our mother hen, in the best sense, and took us under her warm wing. She held hands, touched hearts, provided comfort. She went above and beyond whatever was asked of her and was an exceptional and steadfast role model for me. I owe her much of my clinical acumen and bedside manner. On a personal note, she was outrageously fun, a ball-buster, full of gusto - always. I envied her seeming endless supply of energy and enthusiasm, and her willingness to try anything new. We shared friends inside our residency circle, but also outside - where we met out on latin dance floors, hoping to swing and shake off our medicine steam. Always smiling in the face of great challenges, eager to laugh and create fun. I always knew she would be a leader -- and even here, too, she leads by drawing the correct amount of attention to a failing metal health support system that falls desperately short of truly supporting our own providers - many of us who have gathered here today. I am once again thanking her for her leadership as this will surely shed some much needed light on a long veiled subject in medicine: we providers are undertreated due to fear of repercussion, stigma, and a long held tradition passed down that we must always be tough. Well, Lorna was tough - the toughest - but even she proved human in the end. And that has shocked and shaken us all. What a loss to the world! For despite Lorna's truly impressive accomplishments and her meticulous clinical care, she possessed a unique ability to remain humble, humane and genuinely kind. She was an exceptional human being whose absence will leaving a resounding silence throughout our medical halls. I will miss her and be listening for her voice in my mind to fill the silence...and I know you will be too.
Juliet C., Ramsey, NJ
---
The first time I met you I was so intimidated. A new ER nurse who felt like I knew nothing, working with the medical director of an ER that was part of a well-respected NYC teaching hospital. I was eager to learn, and you were imposing but patient in teaching me, never making me feel stupid because I didn't know something. And there was so much I didn't know. I came from a med-surg background, which I would soon learn has very little overlap with emergency medicine. I'd always wanted to be an ER nurse, but right out of school it seemed crazy to go into that environment without some experience, so I worked for four years with stroke and traumatic brain injury patients before finally getting my first ER job – where I ended up staying for ten years. I had the privilege to work with you as an ER doc and then as a friend. You were always there to listen, teach, and mentor me. When I became focused on implementing a new program for a nursing procedure in the ER, your support and guidance allowed me to start and eventually write a new hospital policy supporting this change, something I would never have been able to do without you. In fact, my whole grand idea came from a code I did with you where you asked me to do something and I didn't know how to do it. I was determined not to let that happen again, and you patiently supported me as I struggled years to see it through. When I finally succeeded you just smiled as if you knew I'd get it done all along. I was never quite that sure, but you gave me confidence. Your door was always open, and whenever I spoke you would look at me intently like whatever I was saying was the most important thing in the world. Invariably, within minutes whatever problem I was struggling with would be solved. You always seemed like the smartest person in the room. I remember hanging out with you last year at our annual ER party, laughing and having cocktails on a boat we'd all rented to cruise around New York's harbor. You seemed so happy to be with your crew, the nurses and all the rest of the staff who make our ER run. You were our boss and we wanted to make you proud. You will always be in my heart, and I wish you knew how many lives you made better. RIP my dear friend and esteemed colleague. You are gone but will never be forgotten. I wish I could tell you that as devastated as our ER was by the COVID pandemic, it would have been much worse without you at the helm. With much love and respect
David P., Nyack, NY
---
Lorna was a great person to work for. She had a whole wealth of practical wisdom about how to get things done - she used to joke that she was teaching me the facts of management "according to the Lorna Breen School of Business." I learned a lot from the LBSB. We dealt with a lot of hospital politics together, always a tricky area to navigate. But she was great at seeing the whole picture and assessing different options. "More than one way to skin this cat," she would say. Sometimes the best option was to forge ahead on some initiative on our own. "Better to ask for forgiveness than permission." Other times, the best thing to do was let the issue be. "When things that seem obvious right don't happen, it's always for a reason, and the reason is someone higher up doesn't want it to happen." During her time at the Allen, she had worked with something like a dozen PCDs. Even in my 5 years with her, we had 3 new ones. She always told them how many she had been with before. "You're my Nth PCD," she would say. "We've seen this show before" she would regularly observe, and other times declare, "this is what always happens" - and her predictions were usually spot on. We worked so closely together for five years. Other things that were constants, that are now memories: Starting every meeting by scheduling the next meeting. "How many things do you have on your list, because mine is two pages long." That determined walk together to the ACR. Trying to get the "blessed" screen share to work. The "should I hold the shuttle for you?" question before heading to Milstein. Careful left-handed notes on lined paper pads. The way she would always retrieve her lunch from her bag. Plotting ways to make issues fall into an administrative black hole. Laughing together at the absurdity of it all. She was amazingly effective at getting things done. In a place where the smallest improvement can take ages, she kept the Allen ED running well. She said it was because she was a "bulldog" - once she latched on to something, she was so persistent she would eventually get her way. I saw that in action more than once! She was truly committed to doing the best thing - for our department, our team, and our patients. She was ambitious but would never sacrifice her values or principles in order to get recognition or approval from others. She was not all about work though - not at all! She had so many things going on all the time. I know because I did the schedule! I did my best to give her what she needed off - for snowboarding, travel, friends, cello, church, Toastmasters... she always was involved in so many things. She was so unflappable and even-keeled. I remember when she had her pulmonary embolism. She was so cool and collected about the whole thing - talking about about her experience being hospitalized, her work-up, and most importantly how she would navigate her snowboarding season. I always meant to repay her for all the chocolate I used to eat out of her office where she kept a little bowl. I would pick out the mini Snickers bars, my favorites. I think she knew, because they would always get specially replenished. I'll owe her for that. I spent so much time in her office. Maybe even more time than I've spent in mine, next door. She has a wall full of diplomas and certificates on one side, above the couch. But on the other, above her desk, are things I think she was more proud of - pictures of her friends and family. One last thing that Lorna and I shared was our faith. I'm shocked and confused and angry and upset. But I still believe that God loves Lorna, and that one day, when all the pain and suffering of this world is past, we can meet again because "thanks be to God - he gives us the victory through our Lord Jesus Christ."
Ed S., New York, NY
---
Lorna was the first attending I signed out to when I started at the Allen. I will always remember her for that introduction to being an attending. She was thoughtful and rigorous from the start. Though I did not interact with her often, I always wanted to make her laugh. Her laugh felt like something to be earned--just like her respect. She will be dearly missed.
Steven M., New York, NY
---
On behalf of the NYP- Columbia Nurse Practitioners we extend our most heartfelt condolences to Dr. Lorna Breen's Family. We found this photo from a 2008 NYP ED Gala where Lorna is radiating her smile. May she find eternal rest, a true NYP hero.
Adult ED NP's, New York, NY
---
In memory of Dr. Lorna Breen Soon after my orientation I was shuttled to the Allen Hospital in the northern most part of Manhattan where I would be working in the ED for two wks. I was given scrubs and PPE and placed in an office to change. I remember the office belonged to a Lorna Breen MD. I was told she was the medical director for the ED at the Allen and she sounded like a superstar. Her office became our initial base camp for our belongings and a makeshift changing room. Then we would rush off to the ED to help care for COVID patients. It was Sunday night April 26th around 9pm when a few of the providers came into the doc box with tears in their eyes. They had just been a part of a conference video call with all the members of their department. This is where they learned that their friend, colleague and medical director had passed away. I will never forget their tear filled eyes as they honored her memory by telling us how amazing she was. In just a few minutes of speaking with her colleagues I learned that she was a "firecracker." She was very athletic, excellent at time management and put her entire heart into her work. I learned that she contracted the COVID 19 virus and overcame the affects. The cause of her death was thought to be in relation to delayed COVID complications. During the night I spoke to several nurses, providers and techs about Lorna. Their eyes would light up then moisten with tears as they recounted memory after memory. Lorna was clearly loved by these people and it broke my heart to see their pain. I found myself getting angry and then scared for what this virus had done. I woke around 1pm in the afternoon and began checking my emails and texts. It was then that I learned the cause of Lorna's death. She was suffering the pains caused by the COVID virus and took her own life. I remember reading it again and again and then turning to the Internet to read the article myself. I was in shock. How does this happen. Lorna sounded like the kind of person that brought happiness and joy to a room and into a department. The kind of friend that had unlimited amounts of energy and spent that energy lifting and loving those around her. How could a person so glowing with love and laughter be depressed? How can a person so loved and respect feel so alone and hopeless? I imagine a scene where the Allen emergency department is filling with patients in acute distress from COVID 19. Gurneys are lining the halls. Monitors are constantly filling the air with endless alarms. Patients are critically ill fighting for their lives. In the midst of this chaos is an angel who has prepared her life to respond to such a scenario. With no thought of her own health and safety she tirelessly cares for and serves her suffering patients. Minute after minute, hour after hour, day after day, giving her all to each patient. Some fights and struggles leading to miraculous recovery and happy reunions, why so many more ending in death and tragedy. I imagine the discussion with family and loved ones searching for the comforting words to ease their pain from a life cut short. I imagine a feeling of never having enough time or resources to offer all those in need. I imagine the feeling of pure exhaustion overcome with devotion. And then as if her everything was not enough she contracted the deadly virus and began a struggle of her own. Fevers, cough, and body aches. This was a fight she was not going to loose. She went on to beat the COVID virus. Or did she? The storm has all but gone now and all that is left is the wreckage and destruction left in its path. Quarantine offering the social distancing and countless hours for reflection. Surrounded by family but alone with her thoughts and worries. Was it the memory of those lost; the feeling of wishing and hoping to do more; or the undeserving guilt of living when so many had died? Her feelings and emotions so complex they cannot be expressed in words. So many questions with so few answers, but one questions is emphatically answered with a resounding YES! Did Dr. Lorna Breen give her everything for her patients, colleagues and friends? Written by Dr. Cabe C. I have never met Lorna but feel like I have benefited from her influence.
Cabe C., Farmington, UT
---
I've known Lorna since 2009 when I was a first year EM resident. I remember her being this beautiful female Attending who was one tough cookie. Her unrelenting standards were at times hard to live up to as a resident in a busy urban ED – every person with abdominal pain in a stretcher, only a rectal temp would do in someone who needed to be admitted for suspected infection, an ACR ambulance report had to be found for the full story. But these lessons I took with me as I graduated and became an attending. One of my first memories as a colleague was rounding with Lorna. I was impressed how she rounded on every patient in the Allen ED, when others did not, and made sure I would do the same with her. Her attention to detail and to patient care was unparalleled. I also saw her human side. At the end of a shift, I remember I had the opportunity to ride home in her little red convertible, top down. It was a nice drive on a warm day and she would chat about fun conferences she attended with fellow attendings and how she had babysat a colleague's child. I was struck by how close she was to colleagues and what she would not do for her friends. Lorna also helped me transition into the role of PA Director, one of the many responsibilities she had as Allen Site Director. Her sage advice and problem solving expertise was much appreciated for a rookie admin like me as I navigated conflicts. When there was an issue to clarify or an opinion to illicit, Lorna would call and we would speak sometimes for 30min to an hour. I realized that she really cared about what I said, despite me not having the confidence to say anything at all. I was delighted when she asked me to contribute to a small article we wrote together. Lorna was ambitious but also enjoyed being together and pushing colleagues forward. We attended the first FemInEm event together as a group and it really inspired me to see all these strong women colleagues stand together. One of the things that struck me about Lorna was that she herself was looking for a mentor, someone who seemed to have it all figured out. Afterwards, at our first Columbia FeminEM event at my home many of us who attended remember Lorna saying she wanted to be a CMO one day. She recently shared how excited she was in her MBA class and how much she was learning. Her love of learning was endless and so inspiring. My last memory of Lorna was at the beginning of the pandemic when no one was wearing masks. I was about to do CPR and she ran towards me with an n95 mask, she cared immensely for me and my safety. She also gave me a little bottle of hand sanitizer that would clip to my shirt. Lorna was many things to me: a teacher, colleague, role model, leader, and mentor. I grew up as an attending and evolved with Lorna. I'm not sure I can do the same without her. I wish she knew what she meant to me. I sent her a text message after learning about her death. Lorna will always live in my heart. I will walk the halls of the Allen bravely and smile while remembering all that Lorna has contributed to her patients and to generations of physicians.
Joyce K., New York, NY
---
Donate in Memory of Lorna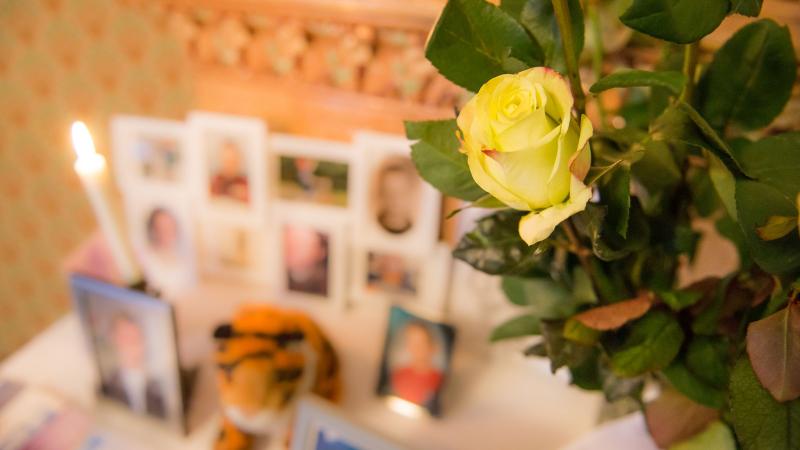 Lorna possessed a love of learning, a passion for professional development and an understanding that continued growth is paramount to the success of committed leaders. To honor her memory, the Department of Emergency Medicine will establish The Lorna M. Breen, MD Annual Memorial Lecture. Visiting professors will present topics aligned with Lorna's interests in leadership, professional development, quality and physician wellness. The speaker will be selected by a standing committee with representation from each of the Department's tripartite missions of clinical care, education and research. All donations made in honor of or in memory of Lorna will support The Lorna M. Breen, MD Annual Memorial Lecture.
Make a Gift in Her Honor