Initiatives and Events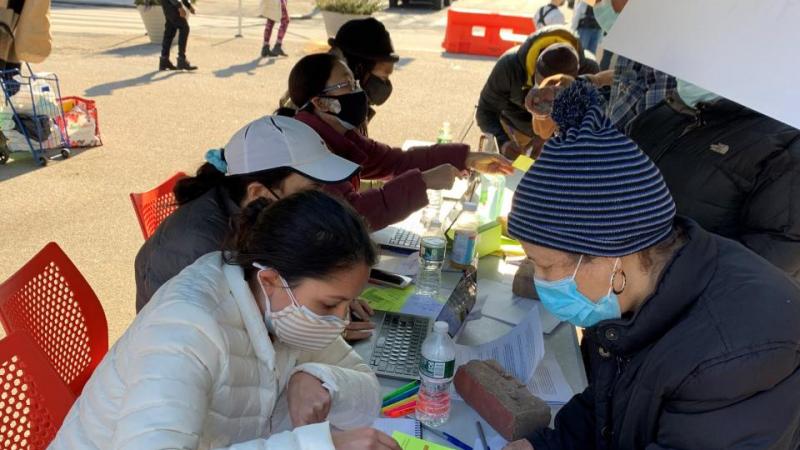 Current Initiatives  
ANCHOR  
ANCHOR stands for "Addressing the Needs of the Community through Holistic Organizational Relationships." This program began when the NYP Division of Community and Population Health was awarded the Accountable Health Communities grant through CMMI. ANCHOR team, along with our Patient Navigators, screen patients in the ED for social needs such as food insecurity, transportation, utilities, and safety concerns.  Patients who screened positive for social needs are then connected to resources by our Community Health Workers.  
Community Outreach  
As a committee, we are greatly involved in our community. One of our community outreach opportunities is with Nido de Esperanza. Nido is a non-profit organization based in Washington Heights and main mission is to break the cycle of poverty in
children's life. We have partnered with them in various occasions, but most recently we have helped in the delivery of food donations to families during the COVID-19 pandemic.  
Resident Social EM Track  
Our Social EM track offers our residents a chance to gain academic expertise in social emergency medicine and how to integrate social determinants of health assessment and interventions in their practice setting. Residents will be involved in various community projects and establishing a mentoring relationship with faculty and members of our Social EM Committee.  
MAPP to CU  
Our committee is working on the development of our Mentorship and Pipeline Program (MAPP to CU). This program will connect with three high schools in our area to expose students to various fields and careers in health care. It will focus on students that are underrepresented in medicine and health care. We have seen how our community of Washington Heights has a rate of 18% of their residents having a high school diploma. In response to this, our mentorship pipeline program will aim to support these high school students in their academic and personal development.  
Vaccination Appointment Efforts  
Our most recently launched initiative is vaccination appointments for our patients in the Milstein ED. As COVID vaccinations became available, appointments to obtain the vaccine became
difficult to obtain. We saw how patients struggled and often times lacked the resources or knowledge to obtain an appointment. In order to address this issue, we collaborated with NYP Volunteer Department and the Division of Community and Population Health to assist our patients in making appointments. We are excited to help our community obtain their COVID-19 vaccine and help lessen the difficulties our patients face in securing appointments for the vaccine.  
Monthly Lectures  
In order to raise awareness of social determinants of health in our work environment, our committee has monthly lectures that speak on different topics that affect our patient population. Some of our previous lecture topics have been on language, homelessness, health literacy, health disparities, race, food insecurity, racism in medicine, violence, health inequity, amongst others. These lectures are open to our entire department of emergency medicine, as well as to other disciplines.
Past Projects  
Vote.org  
Tele navigation  
Delivery of PPE Packages and diapers  
Community flu vaccination efforts 
Covid-19 Vaccine Q&A lectures to CBOs