Tsion Firew
Associate Professor of Emergency Medicine at CUMC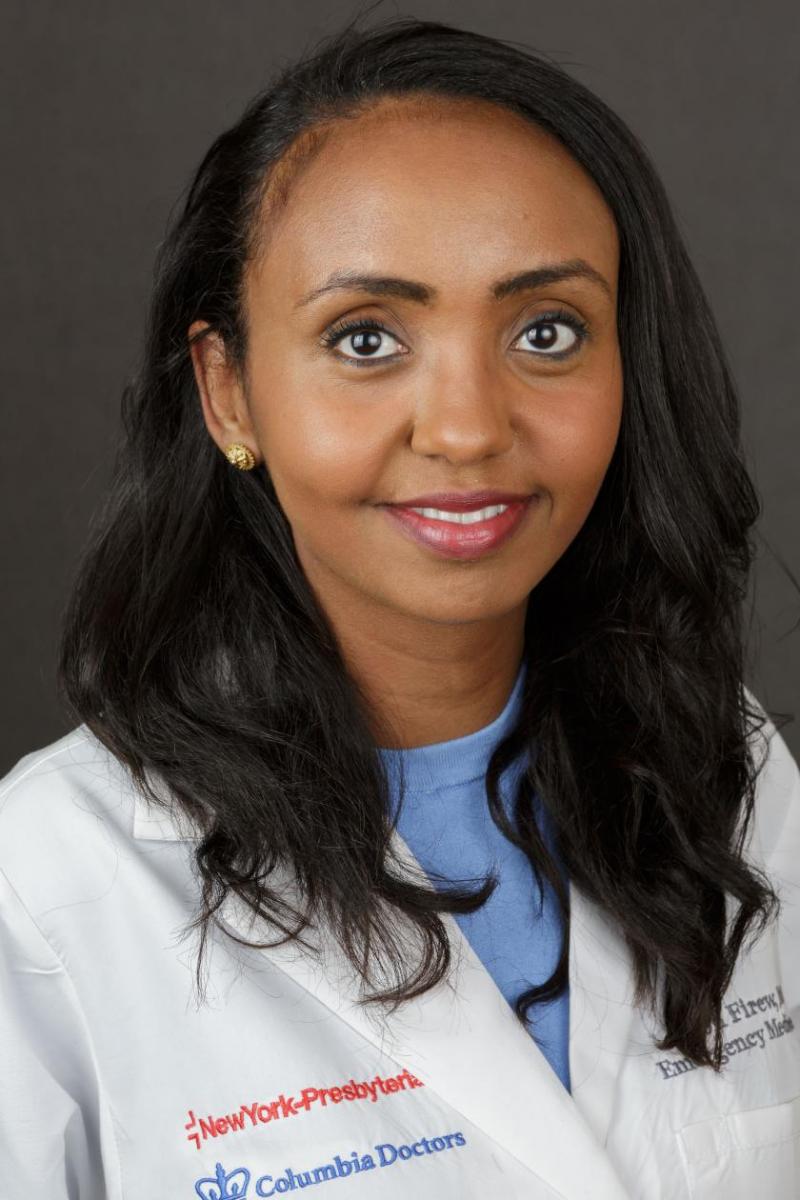 Overview
Dr. Tsion Firew is an Associate Professor of Emergency Medicine at the Columbia University Medical Center. As a board-certified emergency physician with public health and Global Emergency Medicine training, she is an avid advocate for health equity, focusing on global emergency medicine, research and health policy. She also serves as an advisor to the Ministry of Health for the Federal Democratic Republic of Ethiopia. In her role at the ministry, she supports and oversees several programs, including emergency care capacity building through training and research, emergency preparedness, and response. She also established a women's leadership forum for all management and executive committee leaders at the ministry. Dr. Firew created a platform for both men and women to tackle gender-based violence and implicit biases in the workplace.
Dr. Firew's notable work includes serving as a volunteer in Haiti and Iraq and working on emergency medicine capacity building in Ghana and Ethiopia. She completed an internship at the World Health Organization (WHO) headquarters in Geneva under the WHO's emergency, trauma, and acute care program. Dr. Tsion Firew played a vital role in advocating for the resolution on an emergency care proposal and co-authored the resolution with colleagues at the Ethiopian Ministry of Health, and garnered support from member states to lead the adoption of the resolution at the World Health Assembly. During the COVID-19 pandemic, she appeared on various media outlets, including CNN, BBC, NPR, MSNBC, to speak about healthcare disparities and advocate for global vaccine equity and the safety of healthcare workers.
Dr. Tsion Firew was born and raised in Ethiopia and received her undergraduate degree in Biochemistry and Molecular Biology from the University of Georgia. She then received her medical education at New York Medical College, completed her residency in emergency medicine at New York University and Bellevue Hospital and a fellowship at Columbia University Medical Center. During her fellowship, she received her Master's in Public health from Columbia University in Population and Family Health and a certificate in Humanitarian Assistance.
Academic Appointments
Associate Professor of Emergency Medicine at CUMC
Research
Research Interests
Global Emergency Medicine
Health of Migrants and Internally Displaced People
International Health Policy and Universal Health Coverage
Women in Global Health